Without even thinking about it, you probably cross bridges all the time, some of which might be the world's most unique bridges. Since the dawn of time, man has been trying to cross oceans,
mountains
, deserts, and even the vacuum of space for a better future. It's in our blood. However, sometimes we did it with such style and achievement, we need to take note and stand in awe of it. Crossing a bridge isn't all that exciting unless it's a thousand feet in the air. With
record breaking
achievements, award winning designs, outstanding architecture, and rich history, we are about to cross 25 of the World's Most Unique Bridges.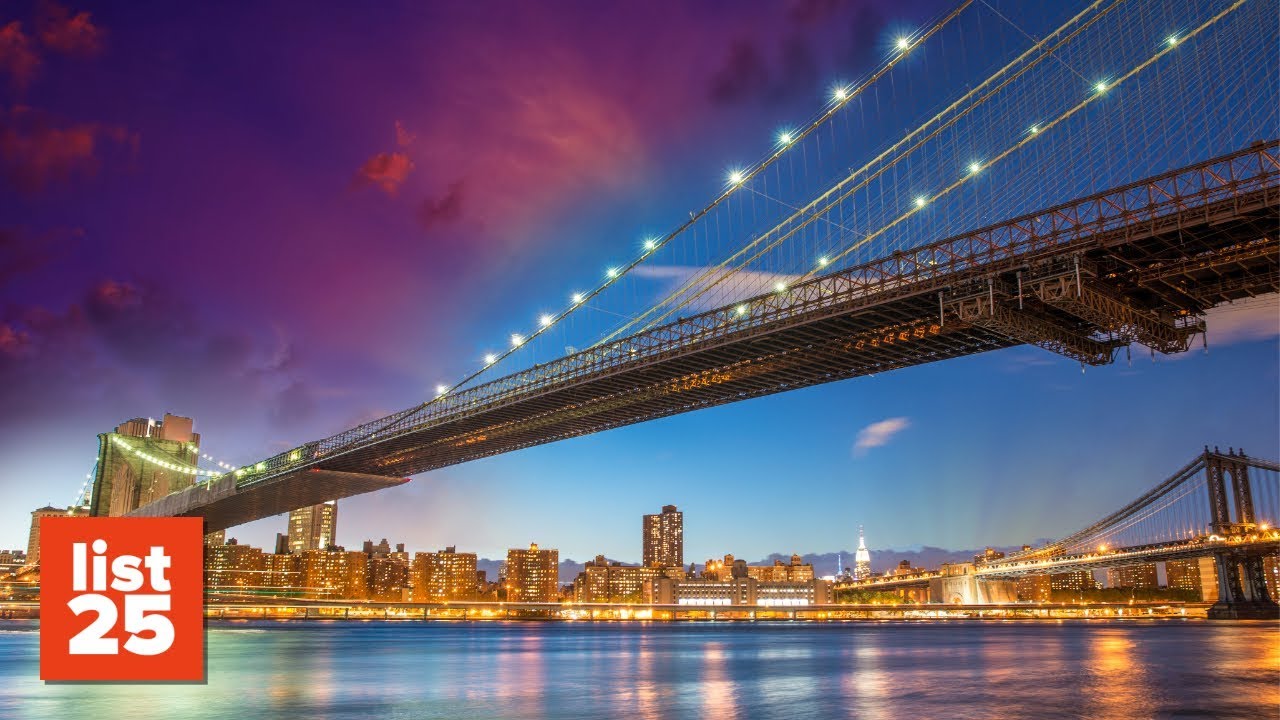 25
Helix Bridge, Singapore
This unique bridge across the Singapore River is designed to look like DNA. Opened in 2010, it's made mostly from steel and is illuminated at night by ribbons of LED lighting to compliment its unique design.
24
Chapel Bridge, Switzerland
Located in the town of Lucerne, this stunning bridge was built in 1333 and crosses over the Reuss River diagonally. Rich in history, it's the oldest wooden covered bridge in Europe. The inside of the bridge is decorated by 17th century paintings depicting events in local history. It was nearly destroyed in a fire roughly 20 years ago. About two thirds of the bridge and 85 of the 110 paintings were lost, some dating back to 1611. Only 25 could be saved or restored, and the bridge itself was rebuilt a year later.
23
Chengyang Bridge, China
Nicknamed the "Wind and Rain Bridge" and hidden amongst the rice fields and mountains, this bridge is found in the Guangxi Province of China, spanning the Linxi River. Built in 1916 by the Dong people, an ethnic minority in China, the bridge has five separate pagoda structures with porches and pavilions. The traditional Chinese architecture makes for a fantastic looking structure, but its finest achievement is not using a single nail, relying instead on some amazing architectural tricks.
22
Rolling Bridge, England
This unique bridge is found in the Paddington Basin area of London. Every Friday, the octagonal shape rolls out to reveal itself as a bridge. Later during the day, it will curl itself back into its original form, hiding away again until it reemerges the next Friday. It uses hydraulics to achieve this feat. It was designed by Thomas Heatherwick and completed in 2004. He also designed the London 2012 Olympic and Paralympic Cauldron.
21
Langkawi Sky Bridge, Malaysia
The Langkawi Sky Bridge can be accessed via cable car. It is a 410 ft-long curved pedestrian bridge above Gunung Matchincang roughly 2,300 ft above sea level. Once you travel the mountain via the the cable car, it gives you the opportunity to view some of the most beautiful sights of the Malaysian mountains and rainforests.