Have you ever wondered about the strangest toys from around the world? Well, you've come to the right place! Kids usually expect their toys to be silly, soft, or maybe a little slimy. Strange toys, though, tend to veer off into nightmare land. Still, it kind of makes sense why strange toys exist. With entire stores dedicated to nothing but toys and an industry built around giving kids things to play with, it's only natural for a few toys to come across as bizarre. So, from dolls that you can operate on to plumber action heroes, here are the 25 Strangest Toys From Around The World.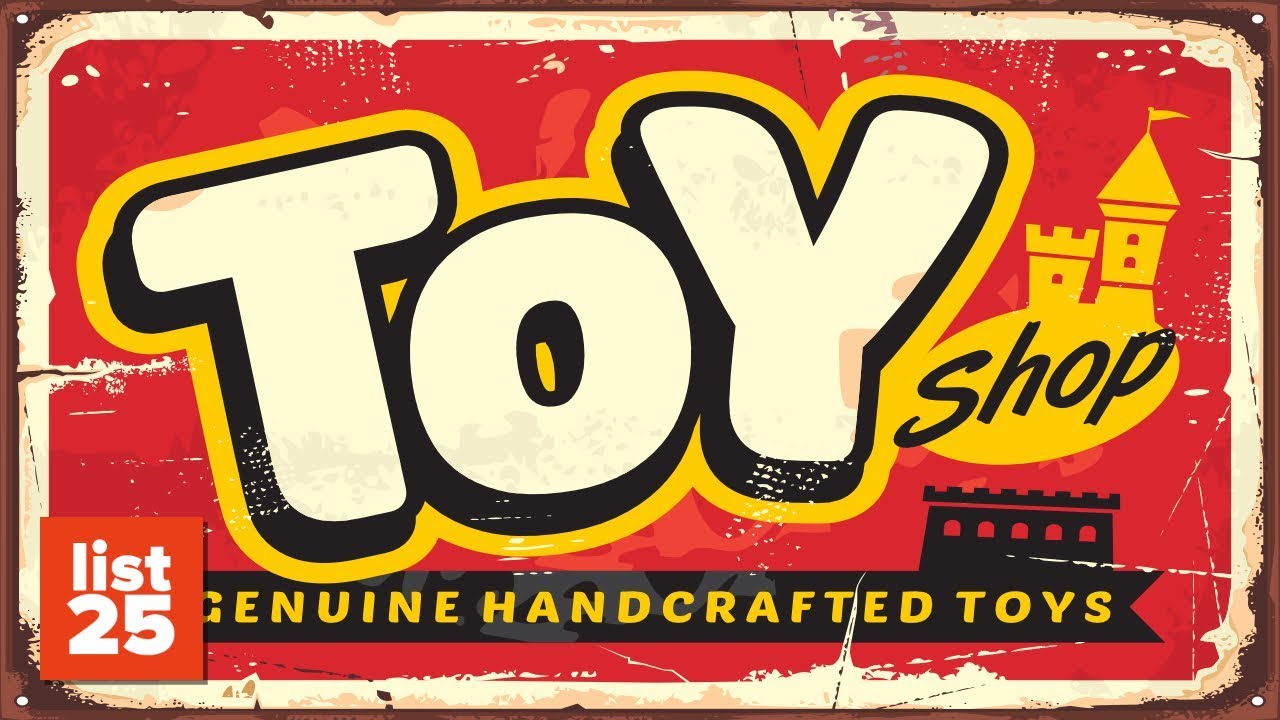 If your kids are fond of playing with their old toothbrush, this is definitely a must-have! While this vibrating and buzzing mini bot is made of a hacked-off toothbrush with a battery operated motor, it has nothing to do with cleaning one's teeth. This toy is meant to be played with on the floor as it careens around the room ricocheting off walls.
While the point of some toys is to teach kids about real life, this one really takes it to another level. Understandably, the pregnant Barbie was met with some controversy when it hit store shelves.
23
Tuttuki Bako Digital Pet
Tuttuki Bako is a cubic hand-held electronic game created by Bandai in 2008. It works by putting your index finger through a hole on the side of the box, allowing you to poke your pet. Fun times.
The strangest (and most terrifying) thing about this creature is probably its name. Also known as "Yume Neko Venus" or "Dream Cat Venus," it basically responds to your affections via touch sensors.
21
Sense of Right Alliance
This team of superheroes doesn't just include Superman and Batman but Spider-Man, Shrek, a random Power Ranger, and Lightning McQueen from Cars. Of course, it's a knock-off, but that doesn't mean your five-year-old won't love it.
This weird USB toy designed in Japan doesn't really do much, except it starts glowing red in the eyes when you press the "H" key on your keyboard. I think we're all better off not knowing why. 
We've seen pregnant dolls, now it's time for mourning dolls. Just inject this doll with a water filled syringe, and she will start crying all over the place. Looks like a really fun way to raise depressed kids.
It's basically an amputee that you can sew back together. Maybe it will at least motivate kids to do well in school so they sew people back together in real life.
A German toymaker recently came out with a series of stuffed animals that suffer from various mental illnesses. The gang is composed of Dub the turtle, who suffers from depression; Sly the snake, who suffers from petrifying hallucinations; Dolly the sheep, who has dissociative identity disorder; Lilo the hippo, who is so engrossed in trying to solve the same jigsaw puzzle piece that he is oblivious to his surroundings; and Kroko the crocodile, who suffers from paranoia. And you thought your friends were weird…
Also fairly straight-forward, there really isn't much you can say about his one, except maybe "poor kitty."
13
Erwin, the Surgery Doll
If you wanted to take the game Operation one step further, this surgery doll will certainly do it. Kids playing "doctor" is one thing, but giving a child a doll where you can take out their large intestine might be a bit much.
12
Playskool Safe Cracker Set
11
Kong Suni Flatulent Doll
Just like pregnant Barbie, Kong Suni apparently tries to keep things as real as possible, including potty time. 
10
Mega Plumber Action Hero
Who needs Batman when you can have Mega Plumber Action Hero, who comes complete with tools and a toilet? Batman, beware!
9
Jar Jar Binks Tongue Candy
Whoever came up with this idea and approved it weren't really thinking things through. 
Like flatulent doll, Doggie Doo tries to keep things real…very real. At least kids might learn to be responsible citizens when they learn to pick up after Fido.
Hailed by none other than the New York Museum of Modern Art, these giant plush microbes make playing with bacteria and viruses, fun! Just remember to wash your hands before dinner.
Pay six dollars and you can have a rubber looking squid thing floating around in your drink. Or at least that's what the manufacturer claims you're supposed to do with it. 
3
Titanic Inflatable Slide
Nothing says "fun" like an inflatable replica of a ship where actual people died.
This toy is basically Russian roulette with a Nerf gun. So, gather round fellow kids, because here's a game you can play for hours and hours!
If there's one thing I know about kids, it's that they love to make believe about a post-apocalyptic pandemic killing millions of people.