Chemistry class…boring; chemistry in the form of chemical reaction GIF's…awesome! Looking for a bit of fun chemistry? Look no further. Today we bring you 25 Mind-Blowing Chemical Reaction GIFs!
https://giphy.com/gifs/chemical-reaction-qPhUzRN9RLIR2
24
Paperclips are useful AND help create cool reactions!
https://giphy.com/gifs/ii-tin-electrolysis-lNElVHx327ni
23
What could possibly go wrong?
https://giphy.com/gifs/chemical-reaction-VOkhX6HNjdKZq
22
It's like a lava lamp, but way cooler.
21
Fireworks in a test-tube!
20
There's something about this that's so satisfying to watch.
19
Don't try this at home, kids.
18
Water as you've never seen it before.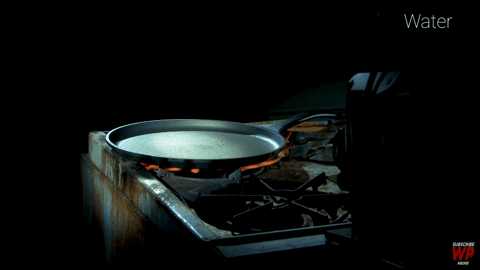 17
Is it a monster...or just science? We'll let you decide.
16
Not just for storage...
15
It keeps going...and going...
14
The Incredible Growing Worm
13
It's a purple volcano!
11
Here's a cool one for the kids.
9
It's an alien squid from another dimension!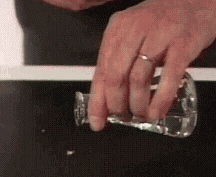 6
Did you know that dry ice could for a bubble? Did you know that it could pop?
5
We wonder if this is how paperweights are made...
4
Don't drink it! It's not coffee!
3
Blood and snake venom...mental note: don't get bit.
2
This compound is nicknamed "waterlock" for obvious reasons. Apparently, this is what they use to make diapers absorbent.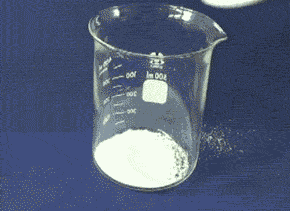 1
We're not sure what this gummy bear did to deserve this fate.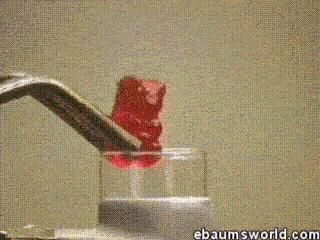 Lists Going Viral Right Now
NOW WATCH:
Show Us Your Love
Join Over 2 Million+ List25 Fans